Special Features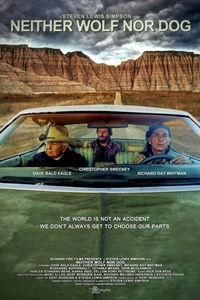 Neither Wolf Nor Dog
(2018)
Showing one week only Friday April 27th - May 3rd. A white author is sucked into a road trip through the heart on Native American Country by a Lakota elder and his best friend forcing the author into a deep understanding of contemporary native life.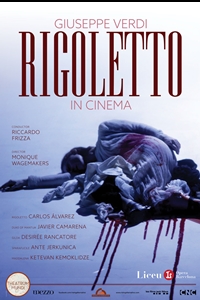 April 19 & 21 & 24
Gran Teatre del Liceu: Rigoletto
(2018)
Despite serious initial problems with the Austrian censors who had control over northern Italian theatres at the time, the opera had a triumphant premiere at La Fenice in Venice on 11 March 1851. It is considered by many to be the first of the operatic masterpieces of Verdi's middle-to-late career. Its tragic story revolves around the licentious Duke of Mantua, his hunch-backed court jester Rigoletto and Rigoletto's beautiful daughter Gilda. The opera's original title, La maledizione (The Curse), refers to the curse placed on both the Duke and Rigoletto by a courtier whose daughter had been seduced by the Duke with Rigoletto's encouragement. The curse comes to fruition when Gilda likewise falls in love with the Duke and eventually sacrifices her life to save him from the assassins hired by her father. CREATIVE TEAM Conductor Riccardo Frizza Stage Director Monique Wagemakers Coreografia Thomas Wilhelm Sets Michael Levine Costumes Sandy Powell Lighting Reinier Tweebeeke Corus Master Conxita García Dramatúrgia Klaus Bertisch ARTISTIC TEAM Duke of Mantua Javier Camarena Rigoletto Carlos Álvarez Gilda Desirée Rancatore Sparafucile Ante Jerkunica Maddalena Ketevan Kemoklidze Giovanna Gemma Coma-Alabert Conte di Monterone Gianfranco Montresor Marullo Toni Marsol Matteo Borsa Josep Fadó Conte di Ceprano Xavier Mendoza Contessa di Ceprano Mercedes Gancedo Symphony Orchestra and Chorus of the Gran Teatre del Liceu Opera in 3 acts Sung in Italian with English subtitles Recorded April, 2017 From the Gran Teatre del Liceu, Barcelona, Approximate Running Time: 2 h 33 min Detailed running Time: Act 1 (58'); Intermission (30'); Act 2 & 3 (65')


April 25
Living Proof
(1969)
This is a special event 1 Show only. tickets must be purchased from the gathr website. Click the trailer link for more info. When a young man is diagnosed with a debilitating autoimmune disease with no cure, he and his father go on a journey to find answers and hope. Filmmaker Matt Embry and his family are devastated when he is diagnosed with multiple sclerosis. Having previously directed documentaries on Theo Fleury, Jann Arden, Ian Tyson and WP Kinsella, Embry allows cameras into his own life as he and his father, Dr. Ashton Embry, embark on a quest to find insight into the incurable disease. Instead, they discover controversy, confusion and even allegations of conflicts of interest between Big Pharma and MS charities. From England to Iowa, Embry encounters other MS-sufferers who share their own information and question if neurologists, Big Pharma, academia, government and multiple sclerosis charities are keeping MS patients from accessing alternative treatments for the sake of profit and greed. In the vein of Roger and Me and League of Denial, Living Proof stylistically blends first-person investigative filmmaking, hard science and a compelling, heartfelt story of a father and son's fight to discover the truth and save lives.